Non-alcoholic beer is a new member of the beer family. What is alcohol-free beer? Alcohol-free beer retains all the ingredients except beer, which has the same color, aroma and taste as beer. Beer with a content of less than 015% (volume fraction) and substantially no alcohol. Alcohol-free beer is rich in nutrients and tastes better. Compared with wine, it has no adverse effects on human health. Compared with ordinary carbonated drinks, it has higher nutritional value and contains 18 essential substances required by the human body. Amino acids and a variety of trace elements, low calorie, help digestion. Non-alcoholic beer is a good way to meet the needs of modern people seeking a healthy lifestyle. The use of membrane filtration technology is the main method for the manufacture of non-alcoholic beer.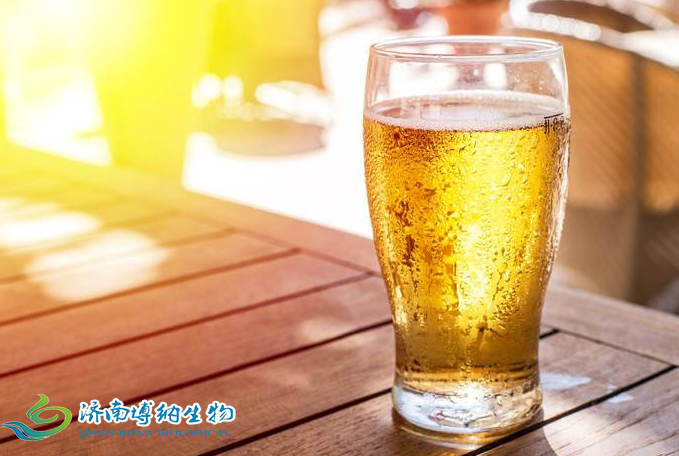 The membrane filtration technology is used to press the beer into the reverse osmosis membrane module. Under pressure driving, water and alcohol molecules can be removed through the membrane to overcome the natural osmotic pressure, while the color, fragrance, taste and nutrients are retained in the beer. in. Since part of the water is removed along with the alcohol during the separation process, the degassed and desalted pure water is continuously added to the feed side. In addition, carbon dioxide is added to the alcohol-free beer to enhance the taste. In addition, a membrane separation method is also used in the separation method of a dialysis membrane, for example, this method is commonly used in Germany. The method generally adopts a hollow fiber dialysis membrane module, and the beer and the dialysate flow respectively across the two sides of the membrane. The separation process is driven by the concentration difference of the materials, and the alcohol molecules in the beer diffuse toward the dialysate side to achieve the purpose of removal. . However, many volatile fermentation by-products in the beer are also lost in the process, thereby reducing the quality of the non-alcoholic beer.
Bona Bio is a professional membrane separation equipment manufacturer with a group of senior engineers in membrane engineering applications. After years of technical development and engineering practice, we have mastered advanced ultrafiltration, nanofiltration, reverse osmosis and ceramic membrane technology. Focus on designing and producing small, pilot and industrial equipment for customers. If you have any problems with membrane filtration, please feel free to contact us, we will have a professional technician to answer your questions.